|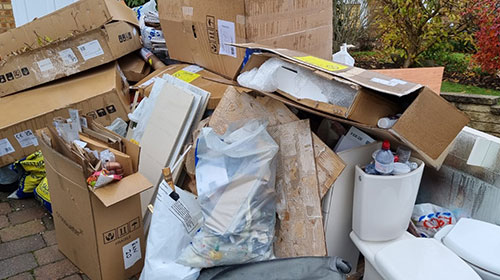 Are you a builder in Barnet, North London, looking for a hassle-free and cost-effective way to dispose of your builders waste? While skip hire is a common choice, it might not be the best option for you. In this blog post, we'll explore the benefits of using a waste removal company for builders waste in Barnet, North London.
No Need for Permits
When you use a skip hire service, you'll need to obtain a permit from your local council to place the skip on a public road. This can be time-consuming and expensive. However, when you use a waste removal company, they'll take care of all the necessary permits and paperwork, making the process much smoother and quicker.
Cost-Effective
Skip hire can be expensive, especially if you need to hire multiple skips or keep them for an extended period. A waste removal company, on the other hand, will charge you based on the amount of waste they remove, meaning you only pay for what you need. This can be a much more cost-effective solution for builders who produce varying amounts of waste.
More Environmentally Friendly
Skip hire is often seen as a quick and easy way to dispose of waste, but it's not always the most environmentally friendly option. When you use a waste removal company, they'll sort and recycle as much of the waste as possible, reducing the amount of waste that ends up in landfill. This not only benefits the environment but also helps to lower your carbon footprint as a builder.
Faster and More Efficient
A waste removal company can remove your builders waste quickly and efficiently, often in just a few hours. This means you can get back to work on your project without having to wait for the skip to be collected or worrying about its size or location. Additionally, a waste removal company can often access areas that are difficult for skips to reach, making the process even more efficient.
Safer Option
Skip hire can pose some safety risks, such as the risk of injury when loading heavy waste or the risk of theft or vandalism. With a waste removal company, you won't have to worry about any of these issues. They'll handle the waste removal for you, ensuring that the process is safe and secure.
In conclusion, while skip hire might seem like the most straightforward option for builders waste removal in Barnet, North London, using a waste removal company can be a more cost-effective, environmentally friendly, faster, and safer option.
If you're a builder in London, consider using ASAP Clearances for your builders waste removal needs. We offer a comprehensive and reliable service, ensuring that your waste is disposed of quickly and responsibly. Contact us today for more information on 020 34750508 or contact us here.
---