Hoarding Clearance Services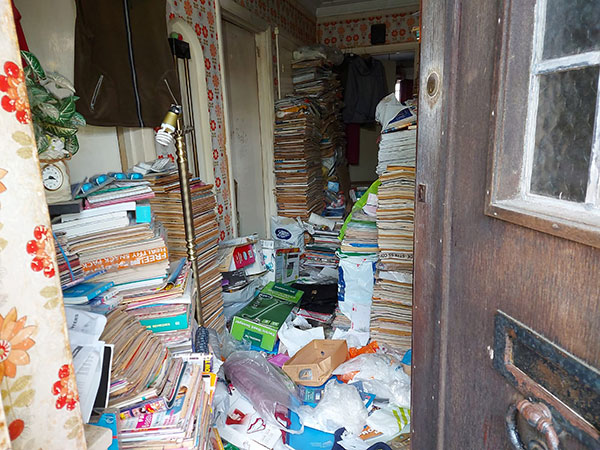 As experts in home clearance in North London, we are often called in to lend support in hoarding situations and are adept at dealing with these sensitive projects where paperwork, books, clothes, household items and food packaging build up means that houses or rooms can be nearly inaccessible and hard to navigate.
Sometimes the sheer volume of possessions mean that conditions are hazardous, yet there is still a need for important documents and valuables to be retrieved, and space for living, cooking and sleeping to be recreated.
Understanding and compassionate, we offer practical support with 100% confidentiality guaranteed. We donate items and in-date food to individuals and charity shops, recycle and ensure that as little as possible goes to landfill.
We've supported countless people whose loved ones are living in a hoarding situation, and nothing fazes us.
For Hoarding & House Clearances in Potters Bar & North London
Please call 020 3475 0508 or 07976 706 970.
Very fast and efficient service. Would use again.
Request a Callback
Enter your details in the form and we will call you back.
For
Building Waste Clearance

in London

Call us on 020 34750508