|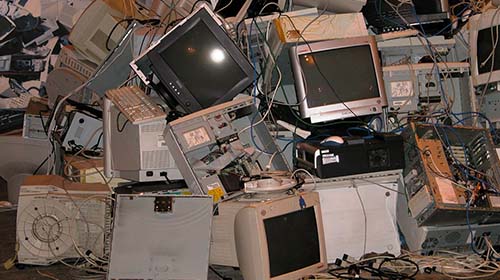 When it comes to commercial waste, there's a lot of it about – around 40 million tonnes of it every year in the UK alone. Here ASAP Clearances, who provide commercial waste clearance services in north London, look at the main categories of commercial waste, and how we can help ensure it is removed and disposed of safety and sustainably.
Commercial Waste – The Main Categories
Biodegradable Waste – This is any organic matter where the waste can be broken down into carbon dioxide, water, methane, compost and humus. It's usually found in solid waste such as paper, food and green waste, sewage and hospital waste.
Even something which might not normally be classified as commercial waste (for example green waste such as grass cuttings) counts as commercial waste if it has been generated by a hotel or guesthouse. Biodegradable waste can be reused in fertilizer, biogas, and compost.
Chemical Waste – any unwanted, unused or excess chemicals, particularly those which can harm either people or the environment, fall into this category (it's sometimes known as hazardous waste). Used batteries, medicines, solvents, products containing mercury, oil products and wastage from the cosmetic industries are examples of chemical waste.
Construction Waste – this is sometimes referred to as demolition waste. Wood and timber, metals, concrete, cement and glass all fall under this category. Construction waste accounts for a third of all waste generated in the European Union.
At ASAP Clearances we offer a specialist building waste clearance service, so we can get rid of all your unwanted doors, windows, drywall, plaster, glass, sand, concrete and many other materials. This service is particularly useful if you can't get a skip on site, or if you are coming to the end of a construction project and need to get rid of either a very large (or small) amount of waste. For more information click here.
Electronic Waste – this encompasses anything with plugs, cords, batteries and other electrical items. E-waste, as it is often shortened to, can usually be reused or stripped of its component parts before anything is sent to landfill.
The UK is one of the largest producers of e-waste (pictured above) in the world. In 2020, more than six million tonnes of it was collected across the four home nations, much of it in the form of tablets, mobile phones, laptops and computers.
Commercial Waste Clearances in North London from ASAP Clearances
There are strict rules and regulations surrounding how you can dispose of commercial waste – not to mention penalties if you fail to comply. You could be fined up to £5,000 if you don't dispose of your business waste properly. Also, there are different laws relating to different types of commercial refuse as well – particularly hazardous waste, where you have need to identify and classify all the substances before disposing of them.
Given all of this, it's much better to leave your commercial waste clearance to the professionals such as ASAP Clearances, particularly if it's a one-off event such as a business move or downsizing, when you might not be familiar with the disposal process.
We have all the know-how and expertise to dispose of your waste safely and legally, and we will ensure that as little as possible is sent to landfill. We are licensed waste carriers and are also accredited by the Contractors' Health and Safety Assessment Scheme (CHAS).
For more information on our commercial waste clearance services, call us on either 020 3475 0508 or 07976 706 970. You can also follow this link and fill in the online form.
Remember, we also offer a range of other services, including garden clearances, block management clearances, residential house clearances (including probate house clearances) in all parts of London, including Enfield, Barnet, Muswell Hill, Finchley and Hampstead.
---