|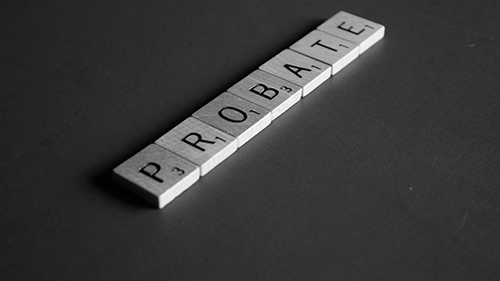 House clearances can be one of the most difficult times which you have to go through, particularly if it involves a probate. A number of different parties may be involved – solicitors, executors, other family members – so one way of avoiding some of the stress is to use the services of a professional house clearance company.
Here are some of the key reasons to choose ASAP Clearances for your probate house clearances if you live in North London or Hertfordshire.
We Provide a Complete Service
Whatever you need to get rid of, we should be able to accommodate you. Furniture, white goods or other electrical items, clothes, and toys and books are the commonest items we are asked to clear – and sometimes there are a lot of these, particularly if it's what we call a 'hoarding' house clearance where a lot of possessions have been built up over a period of time.
However, we can also dismantle some of your house's internal items which might normally be considered fixtures and fittings. This includes pulling up carpets and dismantling and taking away mobility aids such as stairlifts.
ASAP can clear the contents of any garden as well as the house – and this doesn't mean just getting rid of a few dead or overgrown plants. We can dismantle garden buildings such as sheds and summerhouses and dispose of their contents – whether it's a lawn mower or a set of tools, or any garden furniture. Fences, gates and other unwanted wood can all be taken away as well.
Our Quality of Service
At ASAP, we pride ourselves on offering a top-quality service at a competitive price. We liaise with both the solicitors and yourselves to make sure that we can go above and beyond all the requirements of any will, and make sure that we meet all your specific requests (provided we are legally allowed to).
Our clients are happy to recommend us to others for our friendly, discreet and honest approach. We are a family-run business and appreciate how difficult the whole probate process can be for relatives who are grieving.
Fulfilling Our Legal Obligations
In some cases, particularly involving rented property, time is of the essence - landlords usually want to get their premises ready for the next tenant as quickly as possible, and there may be a time limit on the lease. This is where we really live up to our name – we will clear the property as quickly, carefully and efficiently as possible, ensuring there are no delays in the probate process.
At ASAP we can also help to value the possessions in the property, which will help establish how much inheritance tax you could be liable for. We also hold a Waste Carriers' Licence, which allows us to dispose of any rubbish – but we will always do so in a way which won't harm the environment or public health.
We Always Aim to Recycle Items
At ASAP Clearances we are conscious of our need to operate a sustainable business, so we always look to find a new home for all your possessions, rather than send them to landfill – having checked with you first that you don't want to keep them yourself.
If we can't find a buyer for them, then we are quite happy to donate anything to a charity of your choice. We also donate any non-perishable food to local food banks or homeless shelters.
ASAP Clearances' Probate House Clearances in North London and Hertfordshire
ASAP Clearances operate in Barnet, Hampstead, Highgate, Potters Bar, and many other towns and villages in North London and Hertfordshire. If you would like to know more about our probate house clearances then you can call us on 020 34750508 or follow this link and complete the online form.
---