|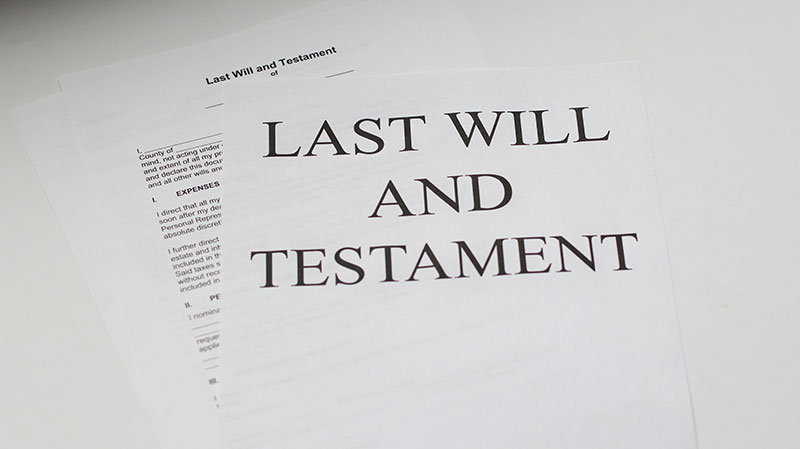 Probate – the legal right to deal with someone's property and possessions after they have passed away – is one of the most complex legal issues to deal with, even if there is a will. Ignorance of the law is no excuse if you run into difficulties. If you do have to settle a deceased person's estate, you usually need all the help you can get – and this extends to using a professional probate house clearance service.
Here ASAP Clearances, who offer probate house clearance services in London and further afield, identify some of the key benefits of calling in the professionals.
It Saves Time
Professional house clearers can liaise with other parties, such as solicitors and estate agents, directly once you have given them instructions. Remember, there may be plenty of other arrangements you have to make at around the same time, such as the time and date of a funeral.
The clearance work itself can be long and complicated if it's a large property which needs clearing. You may also want to strip out fixtures and fittings from the property (including some potentially quite complex items such as stair lifts).
Professional house clearers can be very methodical and yet fast at the same time – most clearances can be completed within half a day. This could be very important if you want to put the property on the market.
It Provides Peace of Mind
Again, probate house clearance services are usually needed when someone has passed away. This automatically means it's a very emotional time for whoever is instructing solicitors i.e. family or friends who had an emotional attachment to the homeowner.
If there is a will and certain items have been bequeathed to certain named individuals who all need to be kept informed about what is going on; professional clearers will know how to keep these possessions separate.
At ASAP Clearances, we have an excellent reputation for being sensitive to the needs of our clients at what can be a difficult time and you will have the peace of mind of knowing that the work is being left in the hands of professionals.
It's Environmentally Friendly
Professional clearance companies don't just take everything down the local waste tip if its new owner hasn't been identified in any will.
For instance, at ASAP Clearances, we always try to recycle everything – either placing items with individuals or donating them to local charity shops.
It Reduces Health Risks
Sometimes there can be health risks associated with house clearances, particularly if the person was either elderly, or a hoarder, and hadn't been taking as much care of themselves as they should have been. In such cases, there may be a build-up of dirt and grime which needs to be removed from the property; there may also be perishable goods which should be disposed of, including out-of-date foodstuffs.
You may not know the risks – but professional house clearance companies like ASAP Clearances do, and we make sure the property is fully cleaned, without putting our staff at risk – or any subsequent occupants of the house.
This can also apply to some gardens if they are left in an untidy condition – and at ASAP Clearances we offer this service too, even if sheds, greenhouses and other outbuildings need clearing as well.
You Can Get Valuations Too
If you need to assess the value of someone's estate – and a house and all the items within it is usually the principal element of this – then that can be another area which most householders don't have any expertise.
However, professional house clearance companies can help with this – they can provide you with a detailed valuation of furniture, electronics and white goods and other general household items. A clearance company will also be able to professionally value any expensive or rare items such as jewellery, art and antiques.
At the end of the valuation process you will receive an independent, accurate figure which can be essential for tax inheritance tax purposes and the HMRC.
Probate House Clearances in London from ASAP Clearances
If you would like to know any more about ASAP Clearances' services – which also include office clearances and commercial waste clearance in Highgate, Hampstead, Muswell Hill, other parts of North London and further afield – then you can call us now on 020 3475 0508. You can also follow this link and fill in the online form and we will get back to you.
---