|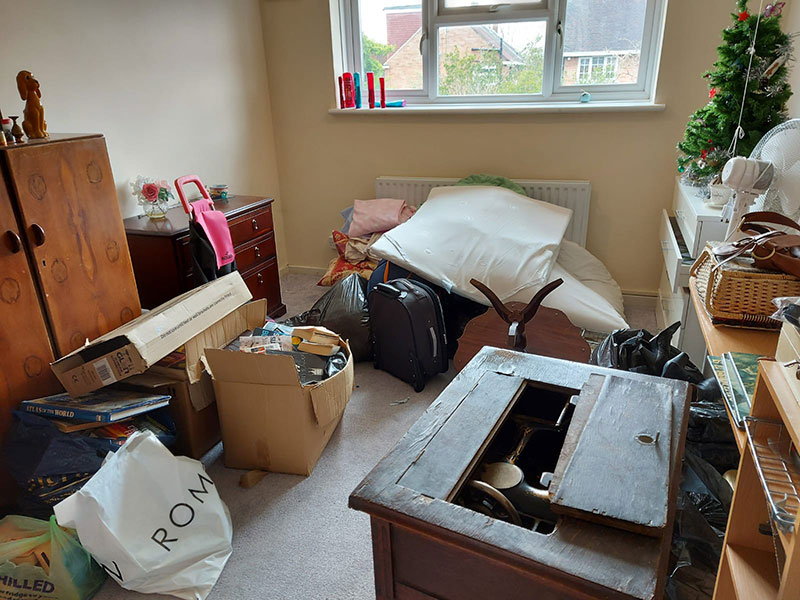 It can be difficult dealing with this at a time when you have just lost a family member or friend, but there are a few simple steps you can take to make life easier for yourself and anyone else involved.
ASAP Clearances provide probate house clearances in Enfield, Finchley, other parts of London and Hertfordshire. Here we identify some key steps to take which will speed up the process.
Keep a Master Inventory
This will help in the initial stages of the clearance as it will give you an idea of the size of the task at hand, and how long it could take. It will also give you some idea of the value of the contents in the house, which will help when it comes to putting a total value on the deceased person's estate.
Although most probate clearances take a little longer than ordinary house clearances (items may go to different destinations, depending on the provisions of the will), they should still be completed within a day or two.
Separate Out Valuables…
These will often not form part of the clearance and you certainly don't want them getting mixed up with any waste that is going to be disposed of. The same applies to individual items that may have been part of a bequest, which may not be particularly valuable in purely monetary terms, but which may have great sentimental value to the people involved.
…and Vital Documents
Again, you don't want these to get mixed up with items which are destined for the rubbish bin, the shredder or the skip. It could seriously delay the whole process if, for instance, you lose your copy of a will because it's been taken away by mistake. It will also help to have them close at hand in case of any queries or questions.
If the documents are in folders or envelopes, make sure they are clearly marked. Post-It notes are a great way of labelling items like this.
Keep Items in Separate Rooms
On the day of the clearance itself, one way of approaching the problem is to put items to be kept in one room, and those which are being disposed of or cleared out in another. In some cases, it may not be possible to do this - for example, larger items of furniture that may be too heavy to lift or not fit in the room you have identified.
Again, Post-It notes (other forms of labelling are also available) may come in handy for identifying what needs to go (and where) and what needs to stay.
Categorise the Items
Some of the possessions won't be destined to any particular person or destination. It helps professional house clearance companies like ourselves if anything that is obviously rubbish (notably perishable items such as food, and garden waste) have already been disposed of.
We can also donate certain items to charities and named needy individuals to ensure that very little goes to waste. Again, it will help during the clearance process if all items are clearly labelled – for instance 'sell', 'donate', 'dispose of'.
Contact ASAP Clearances
We have an excellent reputation for high-quality customer service, and we can ensure all your items will be removed safely, speedily and sensitively. We also try our best to ensure that as little as possible ends up in landfill.
We don't just clear the inside of homes but the outside as well, including clearing gardens, sheds and outhouses. And more complicated items such as stairlifts present no problem for us either as we can dismantle these speedily and efficiently.
If you would like to know more about our residential and commercial clearing services in north London and Hertfordshire, including probate clearances, you can contact us by following this link and completing the online contact form, or by calling us directly on 020 34750508.
---